description
How it all began…Jennifer started offering Olive Oil Tastings and Tours in Southern France and these were the first classes she offered upon returning to Ohio. This all encompassing class offers you the opportunity to learn everything you wanted to know about olive oil from a real expert, one who has worked in olive oil mills and judged olive oil competitions. Jennifer offers a professional tasting of 4 unique olive oils accompanied by 3 savory and 2 sweet recipes that you will make yourselves. Our French Olive Oil Classes feature uniquely French olive oils that are nearly impossible to come across in the USA. This class is gluten-free friendly
menu
Caeser Salad

Handcrafted Tapenade and Lolo's Famous Tapenade Omelette

Goat Cheese and Garlic Spread

Salted Chocolate Olive Oil Cake

Olive Oil Marshmallow Créme

Four Olive Oil Tastings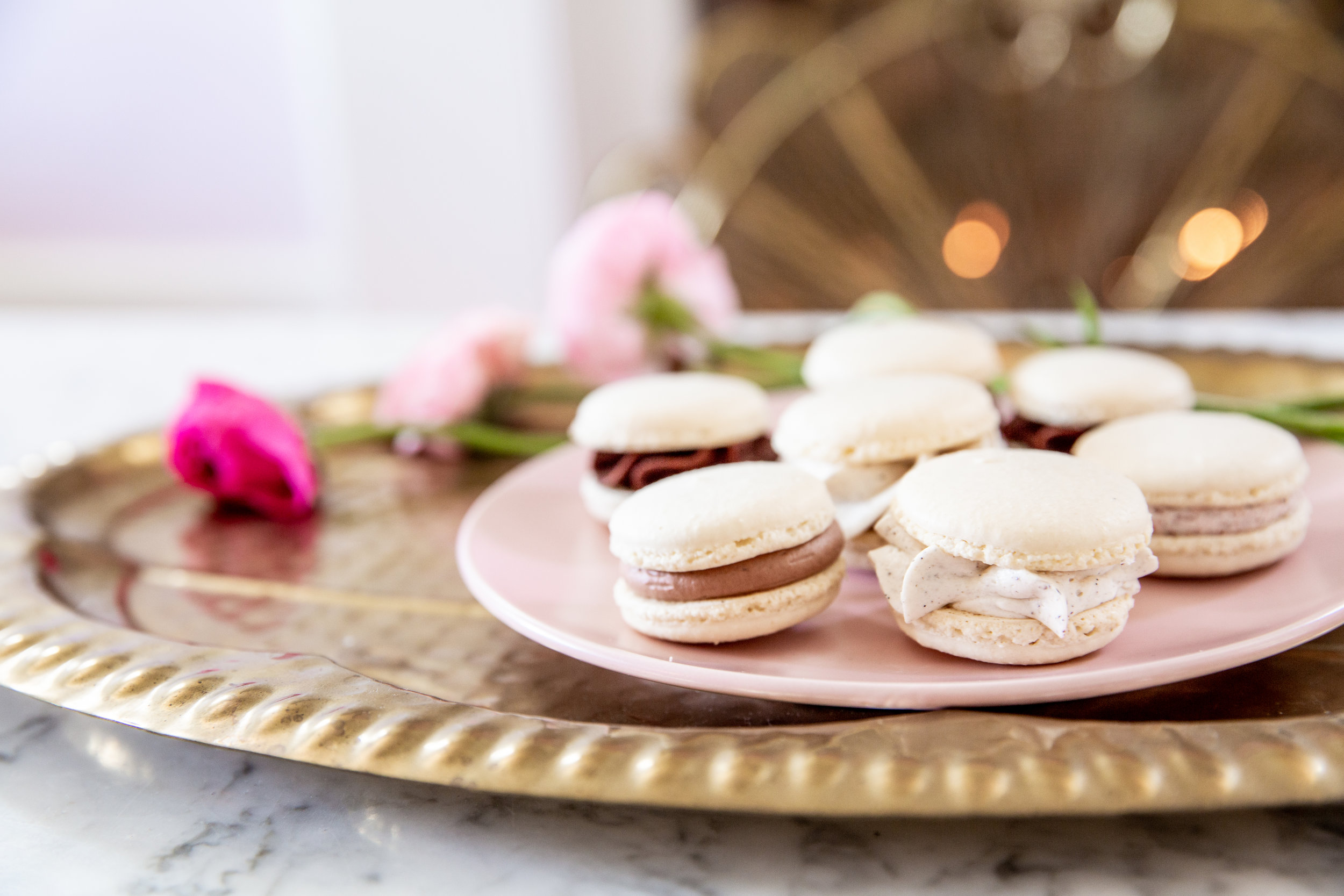 description
Our most popular class to date! This 2 hour hands-on workshop will have you making your very own authentic French Macarons. This is the real thing…the recipe that Jennifer mastered in Paris, no substitutions or short cuts! We use local, seasonal, and organic ingredients to take this Parisian pastisserie to the best level. Each participant will take home one dozen of their own French Macarons.
menu
French Macaron Shell

Two Buttercream Fillings
description
If you have taken our macaron class, you know how delicious brown butter tastes! Known as 'beurre noisette' in French, or hazelnut butter, it is nutty, toated, aromatic and delectable. It can be used in all applications, savory and sweet. In this class, we show you how to master making brown butter with local butter from Minerva Dairy and use it in classic recipes. Each participant takes home their own 6" rosette cake and a few cookies.
menu
Brown Butter Cake

Brown Butter Buttercream and Rosette Piping

Brown Butter Chocolate Chip Cookies

Making Brown Butter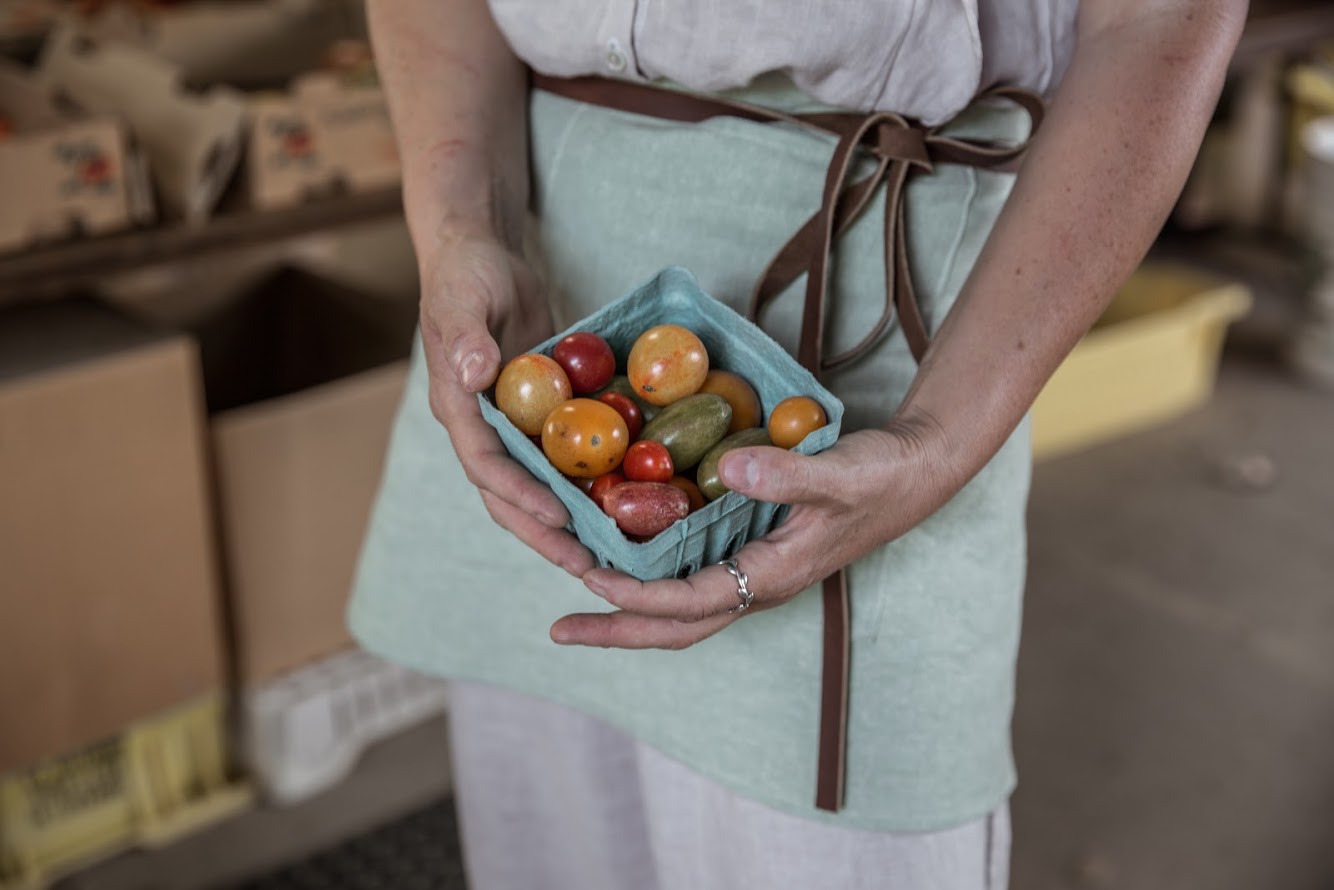 description
We were locavore before being locavore was cool! A lot of people use 'local' as a buzz word these days, but we truly live it out. We trust our local food growers and value the relationship we have with them. We want you to get to know them and develop that same relationship, which is why we started this class. We spend one hour at the Medina Farmer's Market, the best and fastest growing market in Northeast Ohio, collecting all our ingredients and learning from the hardworking folks who produce it. We then head to the kitchen for a two hour hands-on class and lunch with our uniquely seasonal ingredients transformed into European and historical inspired recipes. This class can be gluten-free friendly, just send us an email.
menu
Seasonal menu varies each class
CHOUX PASTRY: Cream Puffs & Eclairs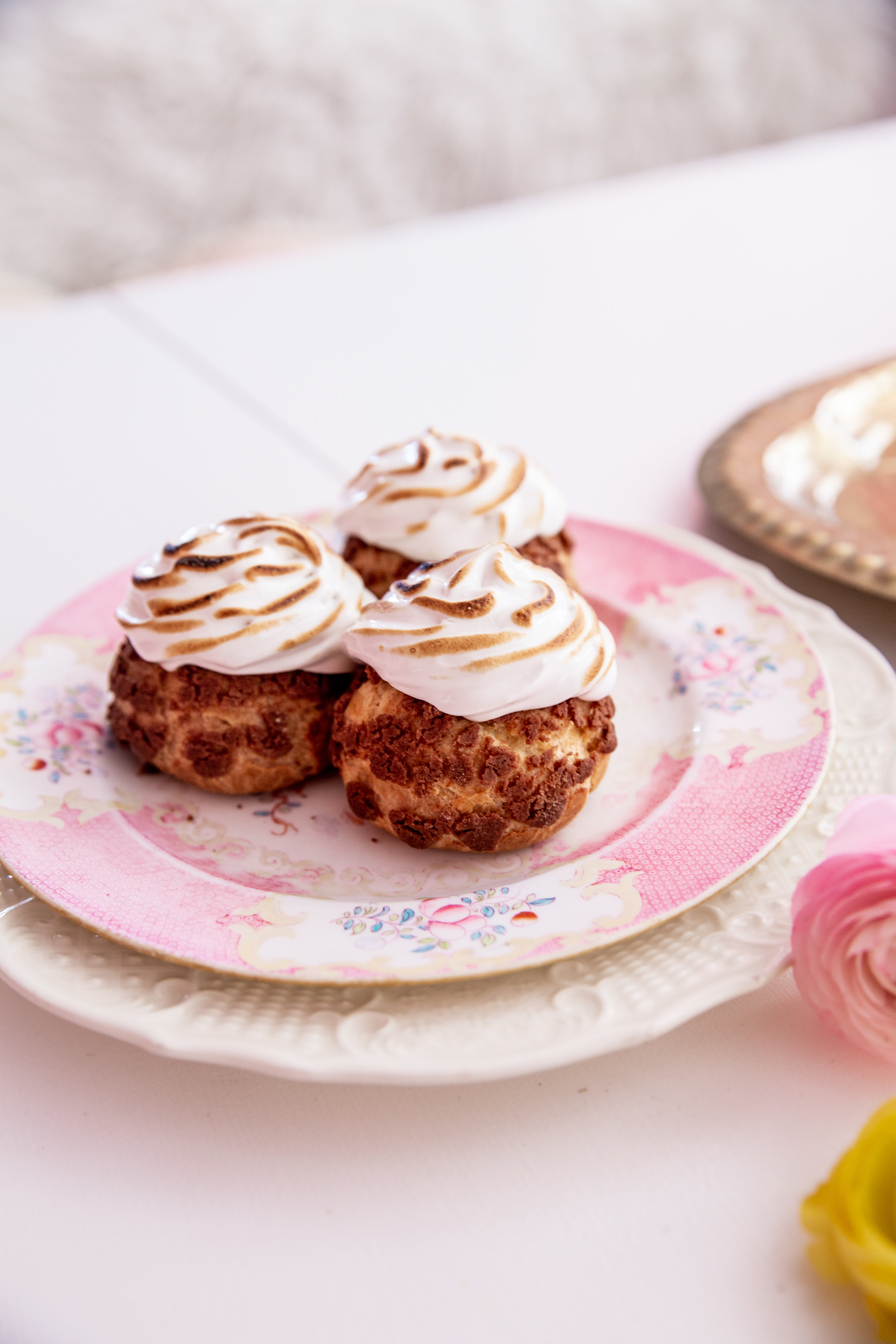 description
Choux is one of my favorite French words. Not only does it refer to these adorable cream puffs, it also is a term of endearment! These cute cream puffs are our newest favorite dessert to make…and eat! They can be intimidating, but we help you master them so you can bake to impress. They are versatile and delicious…a great way to let you creativity shine!
menu
Pâte à Choux

Craquelins

Pastry Cream

Bruléed Meringue and more!
description
A trio of French delights! These French specialties are classics from Paris, Bordeaux, and Provence. Learn the stories and legends behind each of these iconic sweets and more importantly, learn to make them at home!
description
Homemade bread making can be intimidating. This class offers three yeast based breads that take the stress out of baking at bread at home. These fairly fool proof recipes will have you enjoying homemade bread in no time!
menu
Cast-Iron Brown Butter Cinnamon Nutmeg Rolls

Butterflake Rolls

Cast-Iron Skillet Bread
description
What beats a good biscuit? They really are incredibly simple and quick to whip up and in this class we do it with you step by step. We cannot have biscuits without butter, so we delve further into butter, a major component in our classes. We will make cultured butter, which will also provide us with the REAL buttermilk to make our biscuits. Finally, we will make some compound butters to enjoy.
menu
Buttermilk Biscuits

Olive Oil Drop Biscuits

Cultured Butter and Buttermilk

Compound Butter
description
We offer a variety of classes for kids ages 5-12 years. Classes are offered over Summer Vacation, Christmas Vacation and Spring Break. Private group classes for kids are available throughout the year for birthdays or any occasion.
topics:
Cinnamon Rolls

Hand Pies

Marshmallow

Cupcakes and much more!
NASHVILLE SOUTHERN COOKING
description
What is more American the American Southern Cuisine with its unique flavors and rich tradition! In this class, we explore some Southern classics and modern favorites. This class is offered yearly in May, when Vidalia onions are is season (the secret ingredient to one of our recipes!).
menu
Nashville Hot Chicken

Fried Green Tomatoes

Pimento Cheese

Classic Southern Pie
description
Celebrating native ingredients, we bake up delicious pies from scratch just in time for the holidays. This class is a must before Thanksgiving!
menu
Pumpkin Pie made from fresh local pumpkins in an All Butter Crust

Cranberry Tart in a Pecan Crust (gluten-free)

Sumac Buttercream