Teen Baking Classes: CREAM PUFFS! Friday, December 27th 12:30pm-2:30pm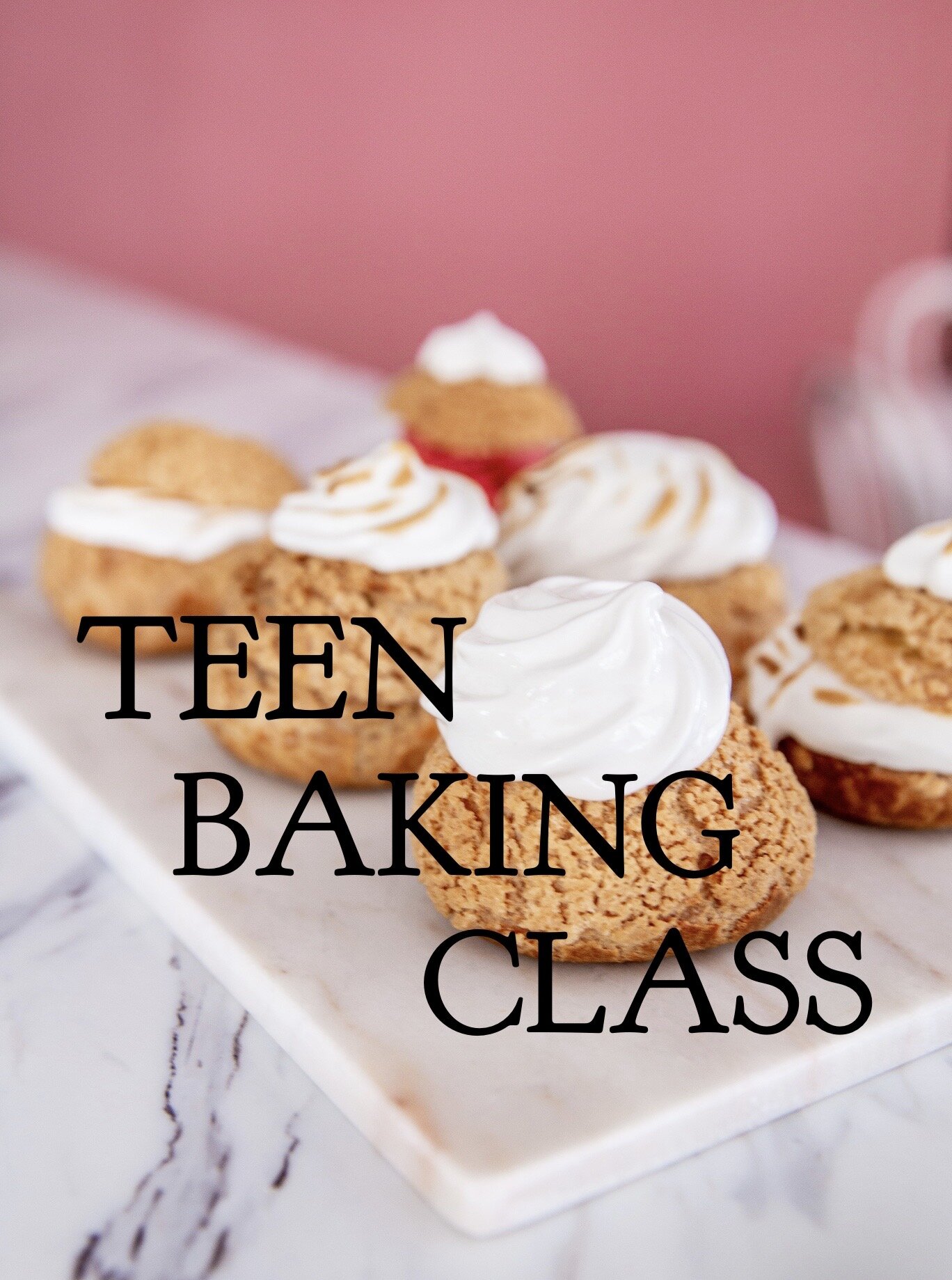 Teen Baking Classes: CREAM PUFFS! Friday, December 27th 12:30pm-2:30pm
Pâte à Choux Hands-On Baking Class
Ages 11-17 yrs
Teen Baking Class for ages 11-17 years.
Fridays over Christmas Break from 12:30pm-2:30pm
Friday, December 27th 12:30pm-2:30pm
In this hands-on class we will make:
-Choux Pastry Dough and pipe cream puffs
-Craquelin Topping
-Pastry Cream

Aprons will be provided in class.
Our aprons are handmade in Cleveland using linen and cotton fabrics and are available for purchase in our Shop page.
Please arrive 10 minutes before class start time. There is ample free parking throughout Medina Square, but we do recommend giving yourself enough time to park and arrive to class on time as there are often events in Medina Square, which may require more time for parking.
Class registration is non-refundable. While we have a no-cancellation policy, if you do wish to cancel your reservation, we will gladly offer a credit if we can find a replacement for your reservation.
By registering for the class, you consent to Buttercream & Olive Oil LLC and all affiliated organizations using any photography or videography to be used on their websites, social media platforms, and any other type of printed or promotional campaigns for an indefinite amount of time.